Welcome!
Our History
Our Services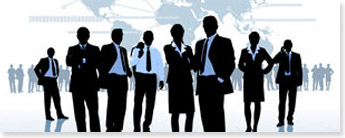 Nimaya Shipping and Logistics is one of the well reputed integrated logistics and shipping service providers in the Indian Subcontinent. We have a clear vision to establish ourselves as the industry leader in providing complete logistics solutions and shipping services to our customers.

In addition to its already successful logistics operations, the company envisages itself as being a major player in all shipping related activities. Backed by a young, energetic, and visionary management team, we see ourselves as one of the leading companies of our times in the near future.
Nimaya Shipping & Logistics was founded at the helm of the Indian Economic boom in 2012. Realizing India's potential growth in trade volumes and rapid economic development
Mission

Nimaya Shipping & Logistics strives to provide its customers with a personalized service of the highest quality, in managing the movement of their goods across all modes of transport
>> Customs clearance
We are able to offer our client a full length of service which
>> Sea Freight
Nimaya Shipping & Logistics is a known forwarder of sea freight,
>> Airfreight
For goods where time is of the essence, the company offers an
>> Rail and Road Transport
India is a vast country which still has some way to go before our rail
>> Agency network
With Nimaya Shipping & Logistics worldwide agency network, no


Location

Mumbai Sea Port
Nhava Sheva Sea Port
Mumbai Air Port
Kandla Sea Port




Copyright 2012. All rights reserved.